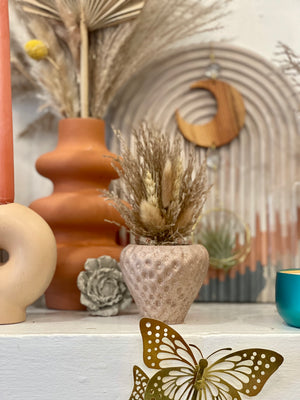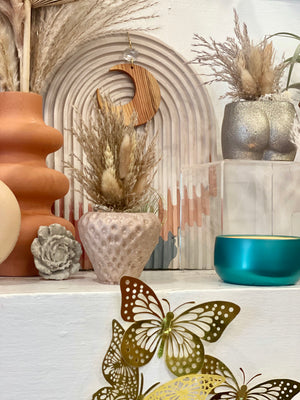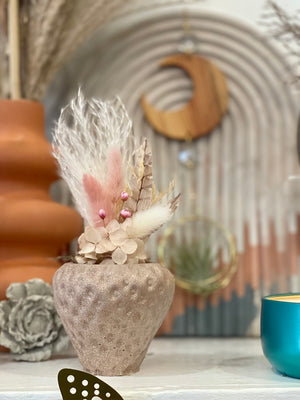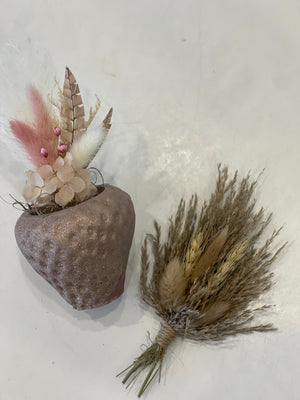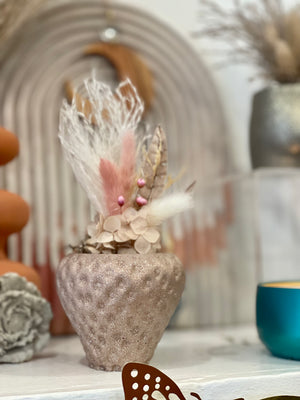 Rose gold glitter strawberry with dried arrangement
Perfect for a neutral fall décor situation or if your like me a year round décor situation! Mixed when pampas, bunny tales and a whole assortment of dried flowers. Vase is made out of concrete so imperfections are celebrated due to nature of this medium! 
roughly 4" tall x 3" 
arrangements are glued inside of it.