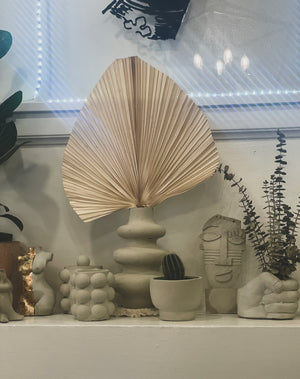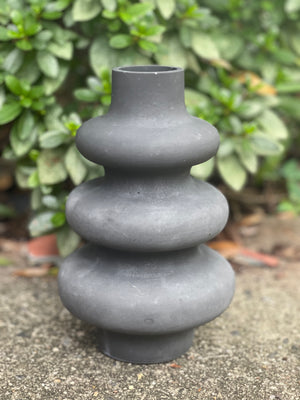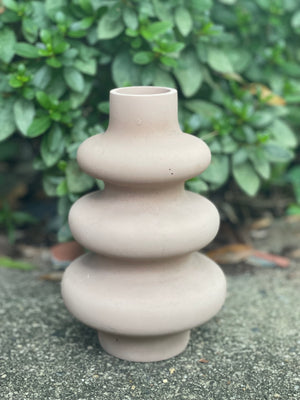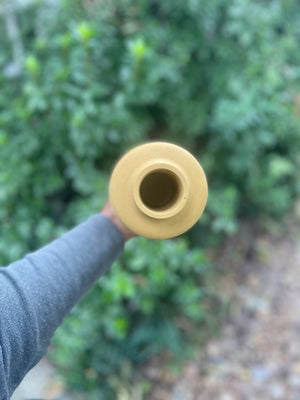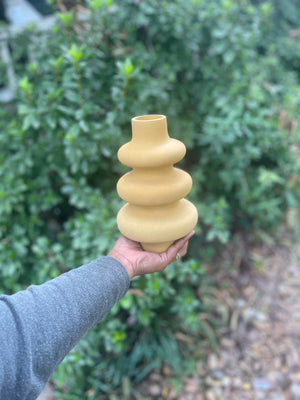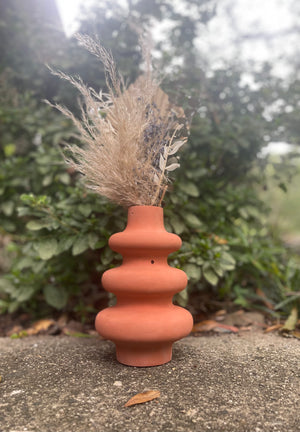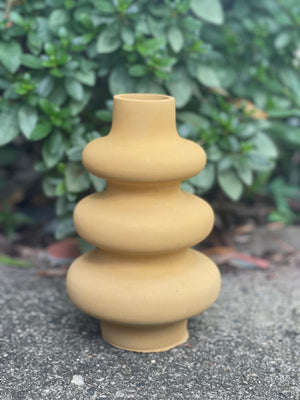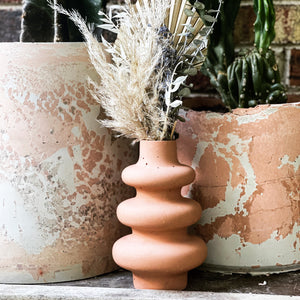 Vase
Concrete vase for fresh or dried flowers. This custom-designed, hand-poured vase will be the perfect decorative accent to any room.
 8" h x 5"w inner area is about 5" 
+Each vase is sealed and watertight
+ tabs at the bottom to protect your surface 
+ Each piece is sealed and can be wiped clean with a damp cloth.