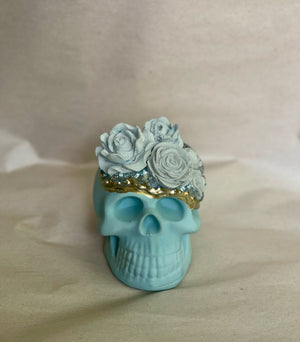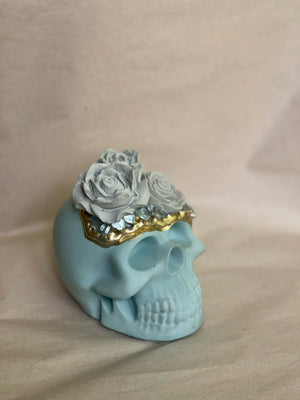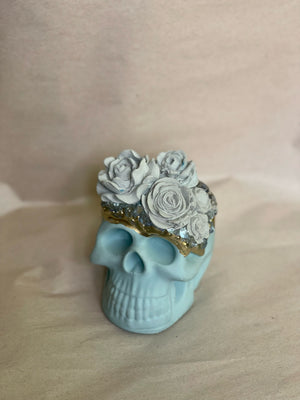 Fancy Bones Light Blue 2
made with concrete flowers and a mix of glass pieces. 
3.5"x3" 
Please note shipping is not included in this price! if you would like me to ship a separate invoice will be sent or you can select in store pickup at Winnies Boutique 1222 Central Ave.