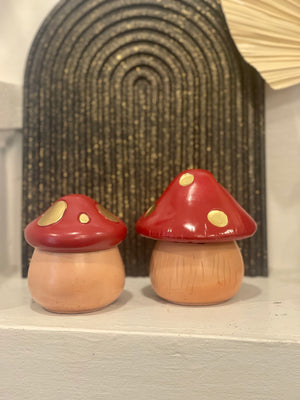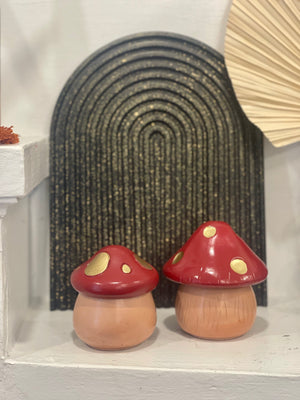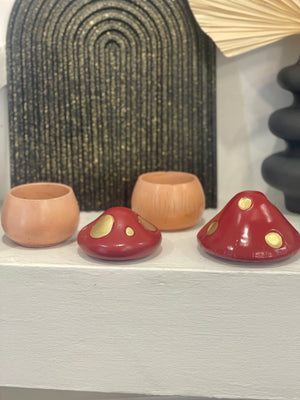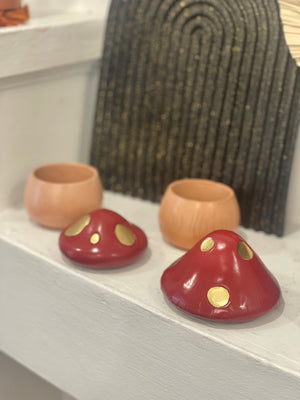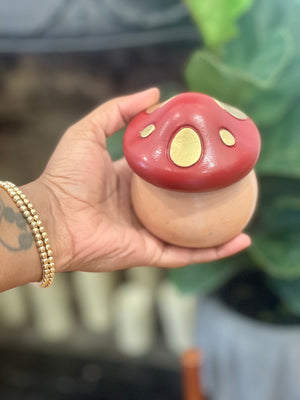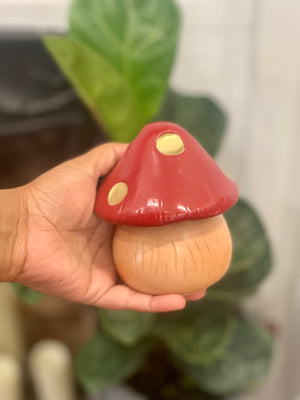 Mushroom Canisters
Aren't these the cutest ever? They're the perfect size for anything tiny, like hair ties or capsules.  


small wider one measures 3.5" x 3.5" 
taller skinnier one measures about 4.5" high x 4" 
both inners are about 2"x2"
Both come with a painted red top and gold spots unless requested otherwise.